It's been about a year and a half, and yet we still face the same dilemma: COVID-19. The World Health Organization has reported over four million deaths and 200 million cases worldwide (and sadly still counting), so this virus is likely to stay for quite some time.
Unfortunately, it has mutated to more deadly strains such as the delta variant, causing lockdowns again in "COVID-free" or low-risk places in the past month. Given this dilemma, what exactly can we do now? We can't be locked down forever, so aside from keeping ourselves healthy and being more careful, the best way is really to get vaccinated now.
However, despite increasing vaccination efforts around the globe and numerous studies by leading industry experts, there is still, unfortunately, vast and widespread misinformation, causing distrust and delay to get everyone on board completely.
Even with so many resources available to help increase the credibility of these vaccines, there's equally a good amount of misinformation circulating, too, which is causing significant harm to everyone's effort to finally put an end to this pandemic.
Fearing over the safety of vaccines is very understandable. However, we also have to understand that the real enemy here is the COVID-19 virus — and misinformation. 
Let's get to the bottom of these common vaccine myths.
4 Vaccine Myths We Need to Clear Up to Beat COVID-19
Misconception #1: Vaccine side effects are dangerous and can kill me.
COVID-19 can kill you. The flu can kill you. Vaccines, very likely, won't. Vaccines can indeed have side effects. However, overwhelmingly, they're very minor and short-term — like soreness at the site of the injection. Other common side effects include redness or swelling of your arm. You may also feel flu-like systems like fatigue, headache, fever, and the like. However, these are perfectly normal and aren't cause for concern. Side effects are your body's way of activating your immune response, which is what we need to combat viruses. This is how vaccines work.
According to the CDC, more prolonged side effects are very rare and happen for sporadic cases.
It's an entirely different scenario for unvaccinated individuals. Let's once again look at the coronavirus pandemic. In the United States alone, most deaths are from unvaccinated individuals — taking up about 98-99% of deaths as of June 2021. Although they also noted that there had been "breakthrough" infections for those fully vaccinated, they only accounted for about 1.1% of hospitalizations and 0.8% deaths on average.
Moreover, most of these infected individuals did not account for severe symptoms or hospitalization. This shows that having the vaccine helped their bodies fight the virus. So, if you weigh the risks, COVID-19 is still the biggest threat.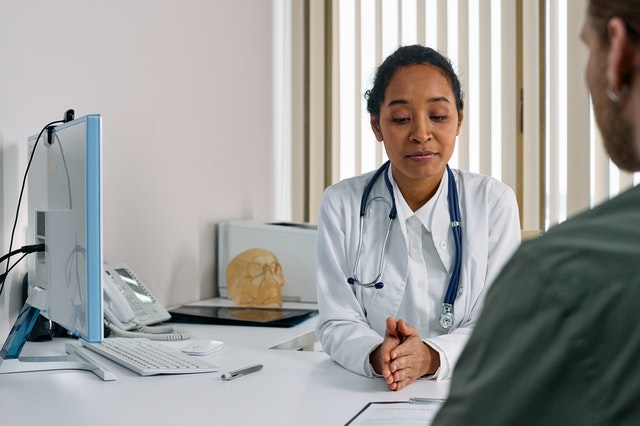 Misconception #2: Wearing masks and having good hygiene is enough.
It's indeed a helpful practice to keep on wearing masks and maintain good hygiene (combined with good nutrition, of course). And I will never discredit these. It's essential as we fight against any virus.
However, especially in the case of COVID-19, masks and hand-washing alone aren't going to cut it. The droplets that come out of your mouth and nose can still get through the material of your mask, although the risk is drastically reduced. Also, the only way a mask can provide long-term protection is if you wear it indefinitely.
Continue taking these precautions, but also know that the best defense we have against viruses is, hands down, to get the vaccine. 
Misconception #3: The coronavirus vaccines are not safe because science developed them too quickly.
In terms of vaccines myths, this one is very understandable. It seems as though science had very little time to react to the pandemic. And, in some ways, it did. But let's back up for a moment.
Although COVID-19 is relatively new, coronavirus, in general, is not. There were already studies and research in progress about the broader coronavirus starting in the 1960s, so despite what many people believe, experts didn't entirely start from a clean slate.
The professionals who developed the vaccines put them through rigorous processes such as clinical trials and intensive testings to ensure the safety of each vaccine. Furthermore, the millions of people who've been vaccinated have been closely monitored for side effects.
These vaccines are safe and effective.
Misconception #4: I don't need a vaccine since COVID-19's survival rate is so high.
"Most people get through it, so what's the point?" This is why these vaccine myths can be deadly, especially when people who are generally healthy think that they're not susceptible.
Do some people fully recover from COVID-19? Yes, absolutely. Others recover but with long-term side effects. And others, unfortunately, don't make it. Is this a risk we're willing to take, especially with the deadlier and twice as contagious delta variant? Let's keep going, because it goes further than this.
If you do get the virus and recover, there's still the issue of the people around you and spreading the virus to them. You might have recovered, but there are no guarantees for their health. One of the biggest reasons to get the vaccine is to protect yourself, yes, but also to protect your community. We have a responsibility to the people in close proximity to us.
If we ever want to reach herd immunity, then the majority of us need to receive the vaccine, plain and simple.
I can understand how these vaccine myths can be confusing, but remember that knowledge is power, and science is on your side. We're confident that these vaccines are safe to receive — and not just safe, but life-saving.
Have you gotten the COVID-19 vaccine yet?