From MD to CEO: The Journey to Transform Health Care
When Jonathan Baktari MD, was arguably at the peak of his medical career, he saw an opportunity to try something new. Taking everything he'd learned as a doctor, medical director and educator, he launched three businesses – a vaccine clinic, drug testing enterprise, and nationwide testing services – that are driven by technology and designed for fast, customer-centric service. Now, as those businesses grow, he's continuing to write his second career chapter as a health care CEO.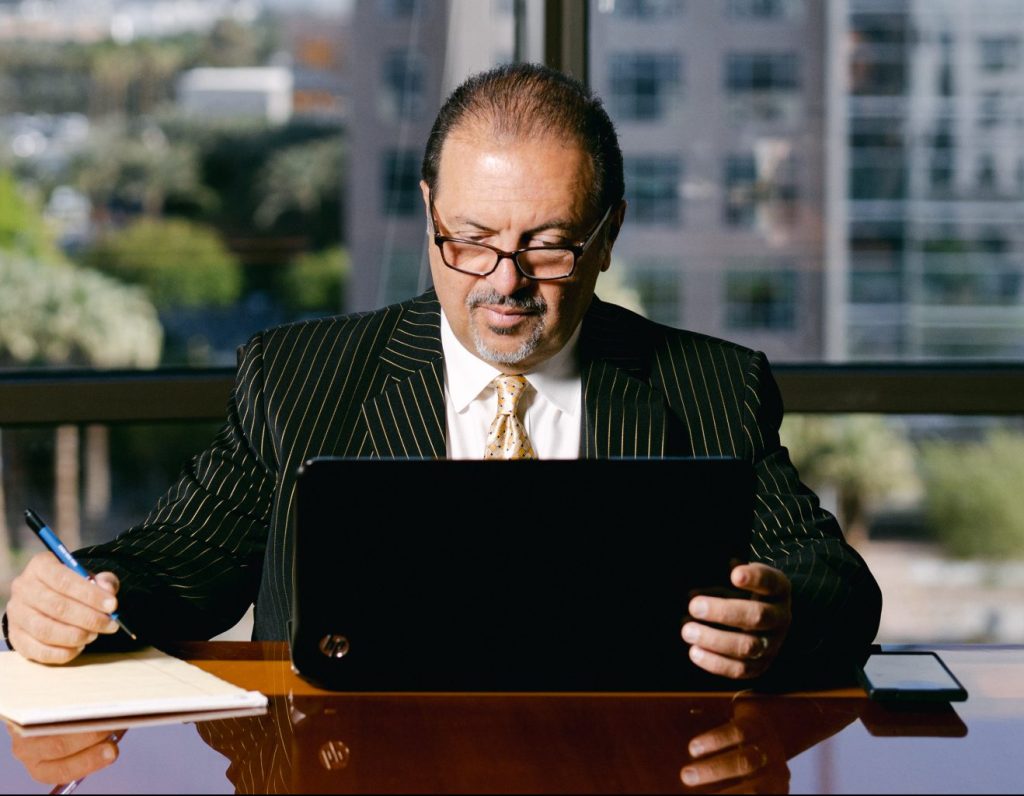 For as long as he can remember, Dr. Baktari wanted to work in medicine. His father was a doctor. His favorite TV shows were about doctors. He loved the empirical answers that science and research delivered. Plus, what could be better than a career where he got to help people?
He knew that becoming a doctor would take years of school, and limitless dedication and determination. But he'd learned a few things about hard work. Growing up in Chicago, he loved playing basketball. Truth be told, he wasn't that great at it in the early years. But he discovered that if he dedicated long hours to practicing, he could actually see his skills improve.
He decided that if he applied that same rigor to his studies, he could be whatever he wanted.
That notion proved true in college (he graduated Phi Beta Kappa and magna cum laude from Case Western Reserve before continuing on to medical school at Ohio State University) and after graduation (he became a triple board-certified physician with specialties in internal medicine, pulmonary and critical care medicine, completing his residency at Northwestern University and fellowships at UCLA).
And it continued to ring true throughout his career, as he rose through the ranks, excelling in various roles in health care. Early on, he served as a pulmonary physician in private practice, and then took on leadership roles at major Las Vegas hospitals. (He was the ICU medical director at St. Rose Dominican Hospital, chief of internal medicine at Desert Springs Hospital and system medical director for utilization management for six Valley Health Systems.) He also taught medicine at the University of Hawaii and Touro University, and spent time working on the insurance side, serving as medical director of the Culinary Health Fund and as Anthem's medical director for the State of Nevada. In his words: "I've been a player, I've been a coach and I've been a referee."
Through those roles, he learned about the obstacles within the health care system—like the frustrating reality that health care providers aren't simply focusing on patients; they're tasked with catering to insurance companies, as well. Then there's the restrictiveness of working with outdated systems, including the medical records system, which dates back more than 40 years.
But he also learned valuable lessons along the way—namely, that the best quality care, in the long run, isn't just the right answer for the patient; it also benefits the health care system and the insurance company. In other words, doing what's best for the patient is always the right decision, regardless of cost.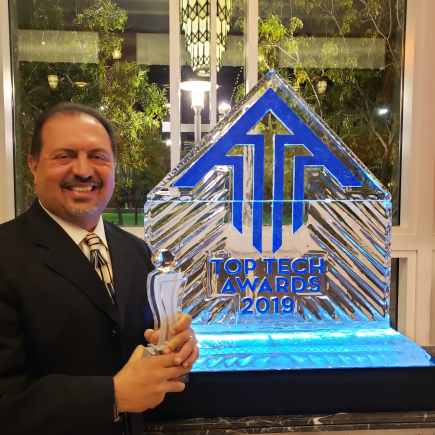 Dr. Baktari's interest in business leadership was stoked in an unlikely place: a franchise training session. In 2008, his wife purchased a gym franchise. Dr. Baktari joined her for a training session and was intrigued by what he learned. In a franchise, the goal is to create a model that can be replicated and scaled, so that a gym in, say, Las Vegas, Nevada, has the same look and feel of a gym in Peoria, Illinois, and also delivers the same quality and experience. As he considered the franchise model, he wondered if it could be applied to medicine.
With the right tools and technology, could he transform health care?
Not long after the training, he got a chance to put that question to the test. A friend who started a vaccine travel clinic in Las Vegas asked Dr. Baktari for help growing the business. As he sat down to analyze it, his mind was racing, considering different retail models, like a tire shop. A tire shop doesn't sell just one kind of tire; it carries as many brands as it can. What if the vaccine clinic were to expand to offer every vaccine available?
It was called The Vaccine Center back then, and it was the start of e7 Health, which has grown into a one-stop health clinic offering every vaccine that's commercially available in the United States, as well as testing and exams related to seven distinct areas: travel medicine, corporate health, student health, physicals and labs, STD testing, drug testing and COVID-19 testing. The model is unique in that the centers don't offer primary care or urgent care, instead focusing on very specific areas of health care, driven to solely benefit the patient.
Jonathan realized that by removing insurance companies from the equation, he could focus on quality, service and affordability, building a practice designed to give patients the best experience. Software streamlines pre-service questionnaires, eliminating the need for a cascade of paperwork, and electronic medical records are stored in the cloud, always available to patients when they need them. After customers leave the building and before they even reach their car in the parking lot, they receive a survey inviting them to submit feedback. That feedback has helped expand on what customers like and change what's not working. To date, more than 10,000 positive reviews have been submitted; and in 2019, e7 Health was honored with Vegas Inc.'s Top Tech Award in the healthcare category.
From e7 Health, another business was born, as well. After developing drug testing software for his health centers, Dr. Baktari saw the potential to offer those services across the nation. Today, the software connects to 20,000 U.S. Drug Test Centers, enabling people everywhere to quickly and easily access the testing service they need, whether it's for the Department of Transportation or other parties.
This spawned the most recent business venture, offering a complete range of testing services nationwide. Dr. Baktari recognized the problems patients face when trying access to healthcare in a timely manner. The most logical way to help meet this need was to create a nationwide healthcare testing service called eNational Testing.  eNational Testing offers these services at over 2,000 locations nationwide, without the need for an office or virtual doctor visit.   
Amidst all of these business developments, Dr. Baktari was able to create the best selling course High Converting Call Class.  It is an essential phone course designed to increase the conversion rate of your and your team's calls resulting in measurable business growth.  Many have found this self-paced course to be necessary part of any company's toolkit for success
Now years in the making, Dr. Baktari's hunch has proven itself a viable and growing business that's transforming the way health care is delivered. Today, e7 Health operates two Las Vegas locations, and its revenue has grown 10-fold since its launch. That, too, is by design: Because the enterprise was built with the franchise model in mind, all of the processes are replicable and scalable, positioned for further growth.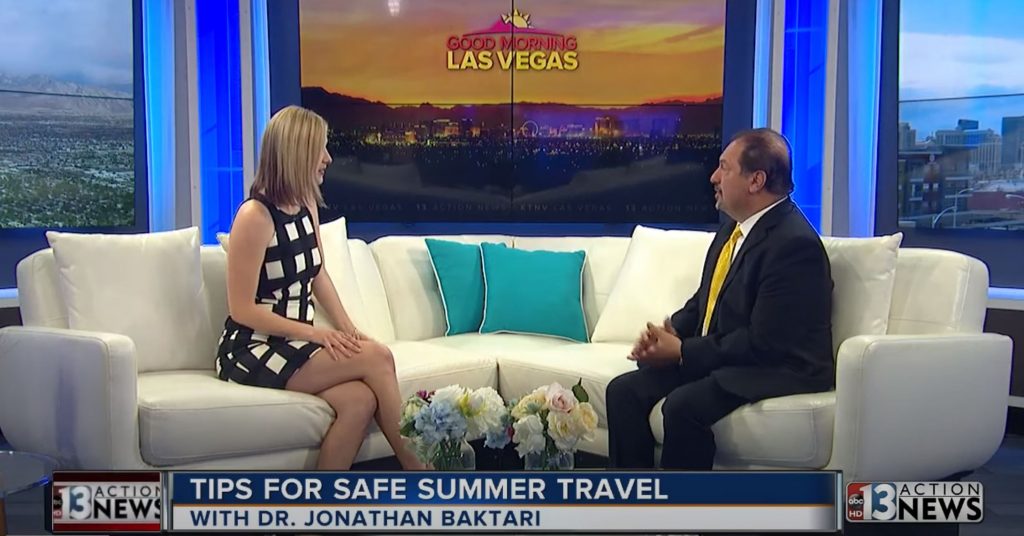 Although Dr. Baktari has come a long way from the kid shooting hoops in Chicago, the lessons that inspired him early on continue to shape his work today. The motivation that drove him into medicine—his belief in science and empirical data—continues to fuel the vision for his businesses, as he considers new and different ways to keep them growing.
Most of all, Dr. Baktari has always believed that helping others was the ultimate achievement in life. Now, as a business leader, he's relying on technology, data and his trusted team to deliver services to more people than he ever could on his ow