Deciding on your medical specialty is one of the most important decisions you'll ever make throughout your career. You want to serve people, but who exactly do you want to help? Individuals visit different types of physicians to attend to their distinct health concerns. So, which kind of doctor should you be?
While many students already have a specialty in mind during their first year in medical school, most finalize their decision at the end of their third year. As a busy medical student, you have to reflect on your interests and explore different possibilities before finally deciding which specialty you will take.
In this blog, I'll discuss how your personality plays a role in making the best choice. We'll also talk about what it's like choosing two of the most popular medicine specialties: primary care and surgery.
Watch my video for more!
The First Decision You Need to Make: Are You Interested in Primary Care or Something Else?
A primary care doctor provides preventive care, vaccines, checkups, and wellness screenings to people of all ages. They help treat common illnesses and manage chronic health conditions. Since they're the first physicians we see when we're not feeling well, they're usually the first to detect more severe health issues.
If you want to be a patient quarterback and help people with their day-to-day health concerns, this specialty may be for you.
What is it Like Being a Primary Care Physician?
Being a primary care physician involves more than understanding and practicing medicine. Simply being knowledgeable in medicine will not get you through primary care. Primary care physicians might see roughly five to 20 patients a day, addressing a lot of health concerns and developing long-term relationships with them.
The best reliable primary doctors know how to nurture a good doctor-patient relationship and give accurate health information based on the patient's current condition. And they don't always deal with sick people.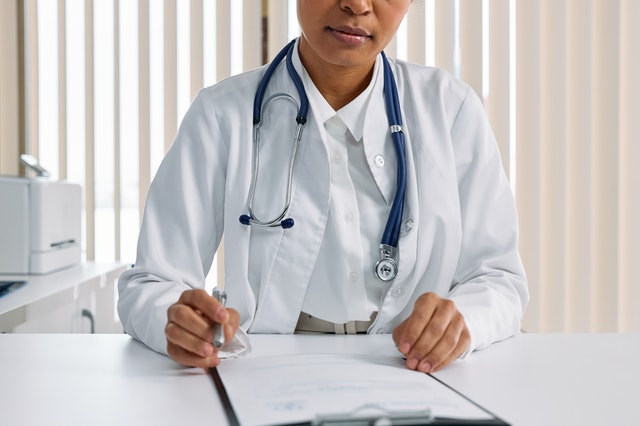 Up to One-Third of All Primary Care Visits are for Reassurance
Some people just want to go to a primary care doctor to ensure that nothing serious is going on. We call it reassurance. You're simply there to show them that they're in good health.
Sometimes, you reassure the patient. In some instances, you reassure their parents, spouses, and relatives.
If you're not a good reassurer, you may have a hard time working as a primary care doctor. You have to understand that certain people out there are simply paying to have a conversation with you. Out of three patients, one is present simply to hear your voice.
However, this doesn't mean shrugging off every symptom there is. Depending on what the patient feels, ask them to monitor their condition. If something is still going on after a few weeks, it's time to run some tests. Once in a while, what you think is nothing turns out to be something.
A primary care doctor must have the ability to understand that there's a 0% to 1% chance that it's something serious. You wouldn't want to miss that 1%. So reassure them, but know when you need a follow-up or when it's time to refer them to a specialist.
Listening is One of Your Main Jobs as a Primary Care Physician
In primary care, you have to become the world's best listener. This is because patients don't know how to connect symptoms in a way that rings true to you. At times, it's hard for them to communicate what's going on.
You should master the art of asking questions and listening, and based on their answers, ask more questions. The number one challenge in primary care is realizing that you partially get paid to listen to people.
If you're the type of person who doesn't want to waste time on something that may not be a medical issue, then primary care is not for you. Those who want immediate satisfaction do better as surgeons.
That brings us to our next point.
Choosing a Surgical Specialty and Subspecialty
Doctors with surgical specialties treat many health issues that need surgical intervention. Surgical specialties involve neurosurgery, orthopedic, general surgery, and on and on. Moreover, there are radiology, pathology, and other non-surgical specialties that involve certain procedures but are not categorized under surgery.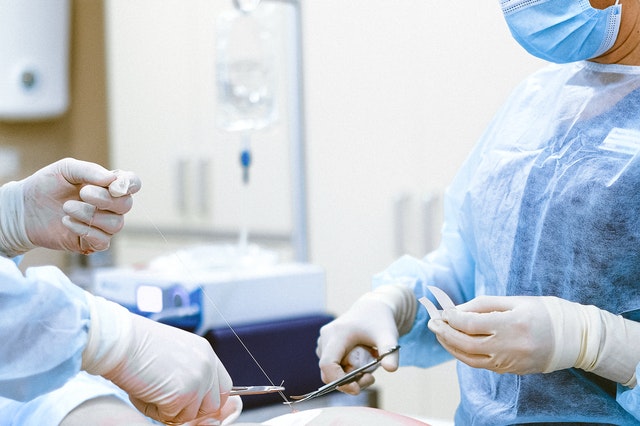 Most people who opt for a surgical specialty love getting satisfaction by immediately providing solutions to patients' medical concerns. They want to quickly make an impact. They're responsible for finding the source of the problem, removing it, and moving on to the next patient. In primary care, it's more like managing the illnesses instead of removing something to make the person feel better.
This satisfaction is a big lure for numerous medical students drawn to surgical specialties.
The Subspecialties of Internal Medicine
Internal medicine physicians diagnose, treat, and prevent various conditions affecting the body organs, including the liver, lungs, and gastrointestinal tract. Internal medicine doctors, also called internists, mainly care for adults but can also be certified to treat kids.
Internal medicine is under primary care. However, there is a way to go directly into internal medicine without going through primary care. Just explore internal medicine subspecialties like cardiology and pulmonology, as these allow you to remove yourself from a quarterback role and still do something related to internal medicine.
Let Your Personality, Interests, and Goals Dictate Your Decision
When choosing your medical specialty, take into account your personality, interests, and long-term goals. In addition, contemplate lifestyle advantages and disadvantages, so you can confidently and efficiently face several decades of medical practice. By your third year, once you gain adequate clinical exposure, you may be able to gravitate towards the best decision.