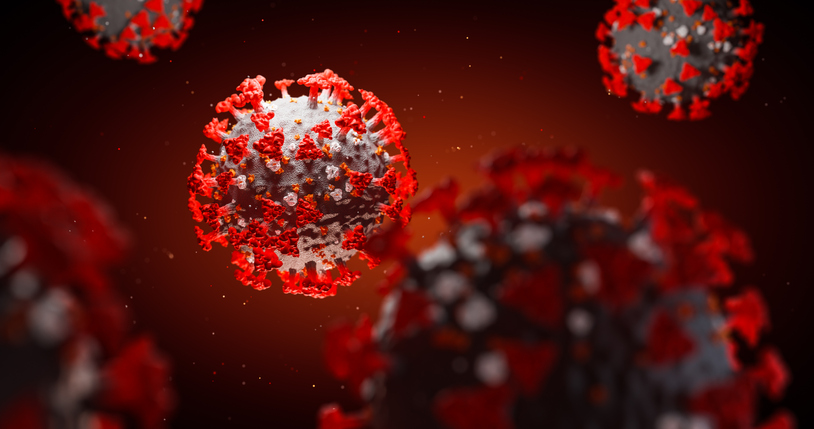 If anything is going to expose the strengths and weaknesses of a country's healthcare system, it's a pandemic. And that's certainly what happened with the onset and spread of coronavirus. Almost overnight, the world was turned upside down, and our healthcare system had to do everything it could to adjust accordingly.
We've had our ups and downs. Let's take a look at a little bit of both.
Coronavirus and the US Healthcare System: A Few Learnings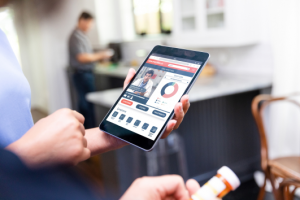 We Can Accomplish More Virtually Than We Ever Thought Possible
Telehealth isn't exactly new, but it also hasn't experienced an overwhelmingly positive response over the years. Even though the industry has seen an increase in financial investment, it wasn't until COVID-19 made its appearance that healthcare largely shifted to a virtual practice — purely out of necessity. Cramped waiting rooms and sick people in close proximity during a rapidly growing pandemic? Not good.
The numbers don't lie. During the pandemic, telehealth visits skyrocketed by 50%. While the original projection was that general medical care visits would reach 36 million by the end of 2020, that number has jumped to 200 million, with a total one billion virtual healthcare visits by the end of the year.
And it's working for a variety of purposes, too. From general check-ups to mental health visits to actually working with COVID-positive patients, providers have switched to video calls to see their patients when possible, in lieu of face-to-face visits.
While we can't say for sure what the future of telemedicine looks like post-coronavirus, one thing is undeniable: When our backs are up against a wall, we find a way to pivot.
Keeping People Safe Has Denied Some the Care They Need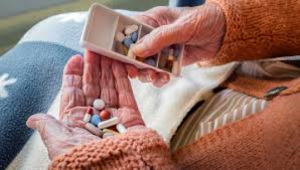 At the same time, we'd be remiss if we didn't acknowledge that coronavirus has especially made life harder for specific groups of people.
Case in point? Those battling addiction.
When the world went into lockdown mode, life-saving care in the form of meetings, therapy, and medication was suddenly inaccessible to people fighting addiction and in recovery. Quarantine has meant that these individuals are isolated, alone, and cut off from the support they need — the absolute worst conditions for someone fighting an addiction.
Some of the most dramatic repercussions have been seen alongside a separate epidemic: opioid addiction. With the rise of coronavirus, there has been a dramatic rise in opioid-related deaths. In fact, in 2020, they hit record highs.
This isn't to say that this problem could have been easily avoided. However, we have to admit that it's one area where our healthcare system fell short.
It goes without saying that there are people who care — people who are finding new and creative ways to continue providing this life-saving care. Providers have taken to the streets in vans to provide on-the-spot injections for addicts. Certain pending stimulus bills have been amended to include opioid care specifically.
Is it enough to totally pick up the slack? No. But it's a start. And if there's one thing we've learned from coronavirus, it's that our healthcare system needs to be prepared to make care affordable and accessible to those who need it most, no matter what. This isn't our first pandemic, and it likely won't be our last.
Hospitals Should Be for the Sick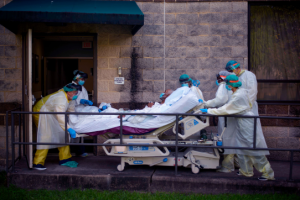 Sometimes, people land in the emergency room for something understandably urgent. Other times, people go there with what's actually the common cold, or another ailment which could be addressed with their general practitioner or even at home.
Now more than ever we've seen that hospital beds need to be saved for those who truly need it. With coronavirus, emergency room and ICU beds have rapidly filled up across the country, with both departments spilling into each other.
Providers have told patients not to go to the hospital if their symptoms are mild.
Hospitals have had to turn people away because they weren't sick enough.
It's not because they don't care. It's not because they don't know how to treat you. It's because they literally don't have the space for one more body.
The goal isn't to deny people care or only provide it when it's a matter of life or death. Rather, it's about not only educating people but also making it possible for them to receive the appropriate care within smaller community hubs.
For example, if an individual has the flu or a mild and easily treatable infection, we need to make it possible for them to be treated without ever feeling like they need to go to the hospital to get what they need. This care needs to be affordable, easily accessible, and available in neighborhoods across the country.
If we can do this, then hospital beds will be reserved only for the patients whose health problems demand that level of care.
Health Care Providers Need to Be a Bigger Priority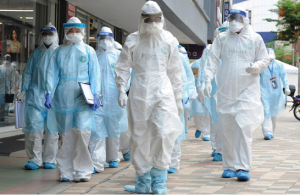 Doctors, nurses, and hospital staff have been working around the clock for much of the year. They've provided care while utterly exhausted, hungry, thirsty, sick. They've done so without the proper protective gear to ensure their own safety.
You know what they tell you on airplanes in case of an emergency: Put your own mask on first.
It's no different with our frontline workers. If we're not taking care of them, how can we expect them to take care of others — during a pandemic, no less?
Furthermore, coronavirus reveals that the number of specialists in hospitals ironically presented an obstacle in treating COVID patients: Cardiologists and gastroenterologists were suddenly taken away from what they know and recruited to treat infected individuals. 
There's no perfect, flawless, seamless solution to a pandemic. It's going to be overwhelming and unpredictable. However, one more lesson we learned from coronavirus was this: Our healthcare system needs to get even more comfortable with the uncomfortable, and prepare for the totally unexpected.
Coronavirus tested our healthcare system and then some. It tested its limits, capabilities, what's within and outside of the realm of possibility. Providers have given everything to fight back against the virus. While we can't know for sure where we'll go from here, one thing is for certain: Our healthcare system will probably never be the same.