Based on an analysis done by the Wall Street Journal on the US Census Bureau, the past year saw the highest increase in applications for new businesses in the US in 13 years. The new applications hit 1.1 million through mid-September 2020, the most since 2007. Whether you're a brick-and-mortar store, an e-commerce business, or professional services, almost every industry is highly saturated. In the US, there are 31.7 million small businesses. That doesn't even count the number of big corps that can afford mass production and expansion.
With such a congested market, how can you stand out from the crowd and let customers see your value? The answer may be simpler than you think.
How to Stand Out from Your Competition
1. Decide What Your "Thing" is, And Be Really Good at It
One of the worst things you can be in business is a Jack of all trades but master of none. Trying to be everything to everyone will only confuse consumers about what they should expect from you. It's also impractical, especially for startups, because you might end up delivering too many subpar products and services that please no one.
Instead, be clear about your objective and purpose, and pursue it with a clear, single-minded focus. There must be a reason why you decided to start a business. Did you see a gap in the market that only you can fill? Or is there something you wished other businesses delivered better? Beyond the actual product or service, what is the value you want to give to customers?
One way to stand out from the crowd is through specialization or catering to a niche market. Do something that no one else is offering or capable of doing. This will enable you to command a certain rate because clients will know that you offer something they can't get anywhere else.
Another way is to innovate or improve on what's already working in the market. You may find a consumer need that no one else seems to be fulfilling or develop a unique twist that will differentiate you from the norm. For example, if there are several fast food joints in your area that sell greasy pan-fried burgers, you may fulfill customers' desire for authentic flame-grilled burgers.
2. Assert Your Expertise
Earn your customers' trust by establishing your authority in your category or product space. This is especially crucial for new businesses or those who are in congested industries. Prove your expertise by starting a corporate blog. Many forward-thinking businesses underestimate the advantages of blogging. Blogs aren't just for promoting your business but are also a way to build affinity with consumers by providing them with vital information and insights. Blogs prove that you see the bigger picture beyond trying to sell a quick buck. The same can be said for podcasts and YouTube channels.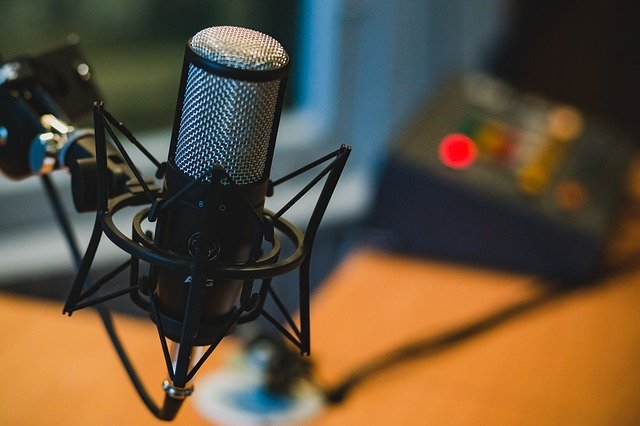 If it's applicable in your industry, earn certifications or join competitions to gain awards. Awards and recognitions are excellent proof of quality and can be used in establishing credibility.
When asserting your expertise, be mindful of your pricing. While it's important to maintain competitive rates, price according to the value that you provide. If you charge too low, you may give consumers the impression that you offer less value than your competitors. But ensure that you have properly communicated and proven your value to consumers to avoid sticker shock.
3. Reward Loyal Customers
Attracting new customers to generate revenue is a given, but how do you keep them?  It pays to foster brand loyalty among those who repeatedly supported your business. According to a study, customers tend to spend 66% more on the brands that they are loyal to. To encourage repeat patronage, incentivize your consumers with a rewards program. Data has shown that 83% of consumers feel that loyalty programs encourage them to keep supporting a business, and loyal customers are far more likely to become brand advocates who recommend the business to their peers and family. It may also be easier to promote new business offerings to them as you already have their initial buy-in.
Loyalty programs don't have to be complicated. Many businesses use a point system wherein customers accumulate points with every purchase; the points can then be converted into discounts, freebies, or benefits. Others gamify their loyalty programs by introducing tiers to unlock additional tasks to accomplish and gain more points. Pick a method that suits your business and your customers' behavior. Use it to say thank you for their continued patronage that played a role in your business's success.
4. Get Social Proof
From the swift and consistent rise of the digital space to the recent pandemic that forced even late adopters to adjust, it's undeniable that the internet is where you need to be. 97% of customers first find local businesses online. Whether you're a startup trying to get your name out there or an established business promoting new products or services, a strong online presence is essential in reaching customers.
Having a website, being present in business listings, and being active on various social media platforms allows you to have a two-way interaction with your consumers. Online reviews and testimonials speak volumes and add to your credibility. 84% of Americans consider online reviews before making a purchase. According to a Zendesk report, 88% of survey participants stated that their purchasing decision was influenced by an online customer service review. This is often practiced in real life too – you likely find yourself more inclined to buy products that have many positive reviews or go to a doctor that your relatives know and trust.
5. Be the Best at Customer Service
Whether your business offering is a product or service, consumers expect to receive good customer service. Approximately 76% of customers perceive customer service to be the litmus test for a company's competence. Today, finding alternative brands is as simple as a Google search. Even if you offer high-quality products, customers may still be willing to switch if they had a poor in-store encounter with your personnel or had an inconvenient shopping experience.
Every business strives to deliver the best, but you can set yourself apart and foster long-lasting relationships by making your customers feel valued and heard.
Of course, these tips will only work if you can back up your promise of an excellent product or service. Be honest about what you can offer, deliver it to the best of your ability, and be consistent in the quality of your offerings.