A primary care doctor is essential to maintaining your holistic and long-term health. Also referred to as primary care provider (PCP), this is a health practitioner who tackles common medical issues and is involved in one's long-term care. They're usually the go-to healthcare provider for non-emergency and outpatient cases. This includes preventative care, education on healthy lifestyle choices, treatment for common ailments, and referrals to medical specialists. To help you make the right decision in choosing the best primary care doctor for you and your family, keep reading for advice on how to pick a primary care doctor.
Challenges to Consider When Choosing a Primary Care Doctor
Take the time to weigh the following factors that impact your options for primary care doctors.
1. Your Insurance Plan
One of the biggest challenges when searching for the right primary care doctor is that you are subject to external factors involving your insurance plan that are outside your control. For example, you may select a primary care doctor that you connect with, only to find out months later that they are no longer part of the insurance plan. Make sure to settle these details before you invest time and effort into locking in with a PCP.
Note that there are different types of health insurance, with two common ones:
–Health Maintenance Organization (HMO): Coverage is limited to doctors who work for, or are contracted by, the insurance provider. Its coverage may also only be applicable to or accepted in specific areas. HMOs focus on prevention and wellness and provide integrated care.  
–Preferred Provider Organization (PPO): Coverage allows you to seek care from doctors, hospitals, and providers outside the insurance's network without a referral, but for an additional cost. However, you will pay less if you use providers within the plan's network.  
2. The Network You Can Work With
Most types of insurance plans only cover or incentivize care from their network of doctors, hospitals, and providers. Are you comfortable selecting from a small pool defined by your insurance? Or do you require the flexibility and freedom to pick any doctor you want?
For HMO insurance plans, it's easier to pick and evaluate because you have a curated group to choose from. However, you have to be prepared for the possibility that it may not be a long-lasting relationship, as doctors can fall off the plan. In this case, you will more likely be evaluating your insurance plan rather than the doctors.
Note how many doctors you can choose from, and where those doctors are. Be mindful that some plans may not necessarily assign you to a doctor, but other qualified medical staff like a nurse practitioner (NP) or physician assistant (PA).
For insurances like a carte blanche-type of plan, you have more freedom in choosing your doctor or hospital. You might even have more flexibility in terms of location coverage, which is useful for frequent travelers. But it pays to first find out who will be seeing you. Even in private groups that are not tied to HMOs, there may be various practitioners who are qualified to provide primary care — MD practitioners, nurse practitioners, and physician assistants.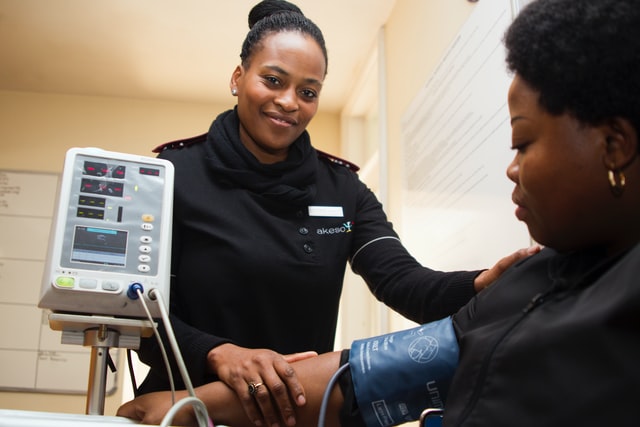 While everyone wants a healthcare quarterback, it's best to get a sense of the primary care practitioner's availability and how much access you'll have to them.
4 Tips for Choosing the Best Primary Care Doctor for You
1. Consider the Type and Level of Care You Need
First, if you're thinking that a primary care doctor will be taking care of you in both in- and out-patient situations, this is highly unlikely. Nowadays, a primary care doctor only cares for outpatient needs. If you get admitted to the hospital, and you have a restricted insurance plan, see who you have access to. But even if you have an unrestricted plan, it's still unlikely that your primary care doctor will be the one to see you.
Second, one in three of all primary care doctor visits are more for reassurance rather than serious medical concerns. But reassurance is a service, as many want someone in a white coat to tell them that they're going to be okay. Trust and connection take time, which brings us back to the first challenge mentioned earlier — try to find a doctor that you connect with and can likely stay with for a long time. As the relationship develops, a primary care doctor will be able to understand you more and better assist you in making tough medical calls.
If you feel that you will require in-depth care, round-the-clock access, and dedication from your doctor, consider concierge medicine. Also referred to as concierge care, retainer-based medicine, or direct primary care, this is a membership-based healthcare plan that offers exclusive and personalized primary care with increased accessibility and convenience. Inclusions may vary, but they usually involve:
-Longer consultation or appointment sessions.
-Access to the doctor's direct phone line, typically 24/7 or at least including weekends.
-Standard care, including simple diagnostics and blood tests, at the doctor's office. 
-Same-day or next-day appointments.
This option is not for everyone as it can be expensive. It's not an insurance alternative, as you will still need to cover fees for hospitalizations and specialty referrals. But if this is the level of medical care that you require, find one that you can afford and connect with. This option is for those with complex and ongoing medical concerns, or those who want to be more involved in navigating their healthcare.
2. Pay Attention to a Doctor's Specialization
There are different types of doctors and practitioners who are qualified to provide primary care. But some have specializations that make them more suitable to address certain medical concerns. Here are some examples:
-Parents and children may opt for family practitioners or pediatricians to see their kids.
-Aging adults might be more suitable for geriatricians.
-Adult women, particularly those in their child-bearing age, and pregnant women can see an obstetrician/gynecologist.
-Adults of all ages can see internists for various medical concerns, but these doctors will likely not see children or pregnant women. They can also opt for nurse practitioners and physician assistants.
See if there's a certain flavor to the practice and the doctor. There are many review sites but take them with a grain of salt. If possible, make an appointment and see how that goes.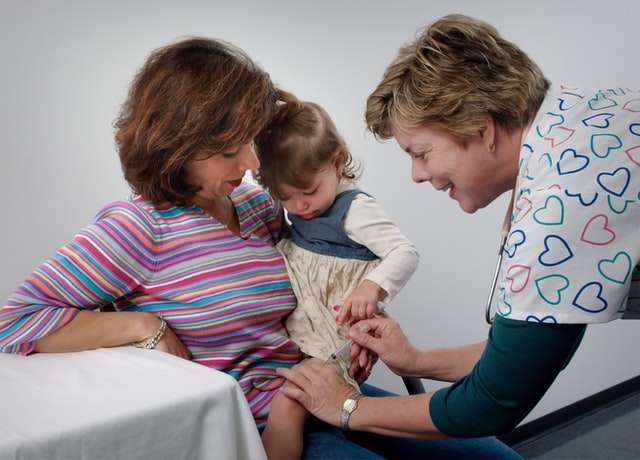 3. Research the Doctor's Education and Experience
While doctors' education may be equal, there's no substitute for experience. Longer does not mean better. But consider what the primary care doctors or practitioners can bring to the table in terms of knowledge and expertise. If you have a serious or complex medical condition, it may be helpful to go for a standout doctor with extensive field experience.
4. Experience the Patient Service
In relation to determining the level of access you'd like to have with your doctor, it pays to give their service a test run. Go to their website or call their office and see how easy (or difficult) it is to set an appointment. If you encounter a complex automated answer machine that requires you to press several buttons before asking you to leave a message, this may be an indicator of what's to come.
You may also drop by their office and see what it's like. Granted, every office has a bad hour. But if it's consistent, it may be a sign of inefficiency. This may sound like a tedious exercise, but it saves you trouble down the line.