When the coronavirus started making its way across the United States (and the world), it came with a number of shifts. Coronavirus revealed a lot about healthcare in the US. It tested the medical community in unprecedented ways. Another such shift was in the workplace. Businesses' physical locations closed to stop the spread of the virus, sending employees to work from home — some, for the first time.
This much goes without saying: It's been an adjustment. Working from home presents its own unique challenges. Accountability and self-motivation are a necessity, and they can be incredibly hard to muster. Communication changes completely. So much of the workday goes virtual. If you've got children at home, managing them and your workload can be overwhelming, to say the least.
Some people have loved working from the comfort of their homes. Others have had a much harder time acclimating.
As we get a grasp on the virus, businesses are slowly opening back up. However, the pandemic has changed the workplace forever. How?
Let's dive in.
Coronavirus and the Workplace: 3 Things That Might Never Be the Same
Going into the Office Isn't Mandatory
We've all accepted getting up and going to the office every day as the norm, because… well, why wouldn't we? How else can a business successfully run?
From home — that's how.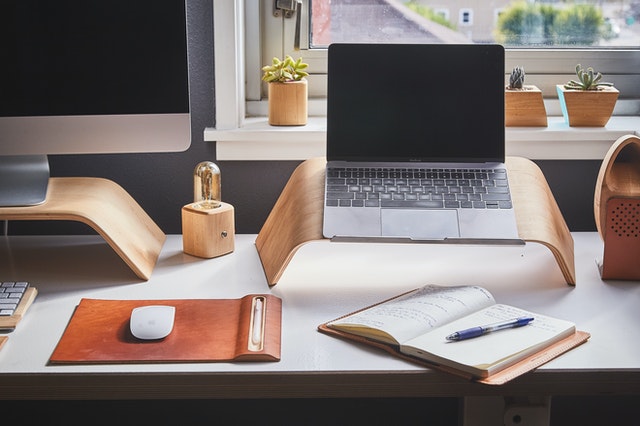 If coronavirus taught us anything, it's that teams can indeed make it work without ever stepping foot inside an office. The pandemic didn't leave us with many other options. Push came to shove, and businesses had to make a choice: Go under and close shop, or send employees home to work and figure it out.
Thankfully, many teams opted to go with the latter of the two options.
Indeed, as conditions improve and we're able to loosen restrictions, many employees will end up back in the office… but some won't. In an attempt to spin a negative into a positive, some business owners have taken this as an opportunity to give their employees something special.
For example, Jack Dorsey — CEO of Twitter and Square — announced last year that even after shelter-in-place orders lift, employees are welcome to continue working from home indefinitely. One spokesperson for the company said, "We want employees to be able to work where they feel most creative and productive."
Let's not forget the benefit for employers, too, who can save massive amounts of their budgets by significantly reducing overhead costs. Maintaining a physical location — and all of the people inside of it — can be astronomical in terms of the cost.
Giving people the option to work from wherever they want is undoubtedly a break from tradition. And it's not just the location that has been impacted…
More Freedom With Daily Responsibilities, in General
The shift to working from home has brought some other new freedoms, as well. Many employers are now offering a bit more flexibility with what hours their team members work. The 9-5 life has largely taken a backseat to the concept of, "Work when you want. Just make sure the work gets done and you're available if and when we need you."
This has made for a huge improvement in job satisfaction for people who perhaps prefer to start and end their workday later, or people who are trying to juggle family responsibilities with their jobs. As such, employers have placed a bigger emphasis on the results that their employees deliver, and not merely the number of hours they work.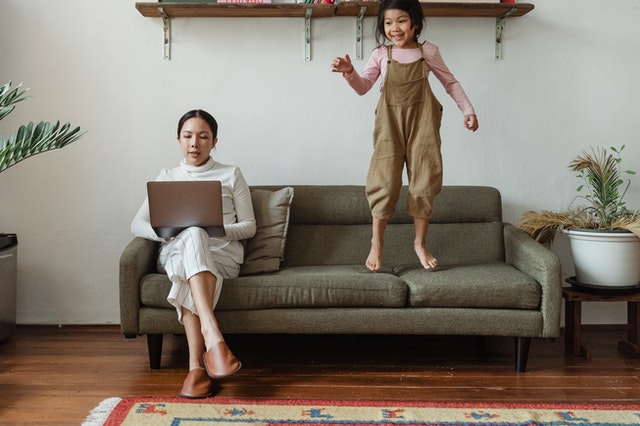 And while it might seem like a smaller detail, it's important for employees regardless: Working from home has meant a shift in how we dress for the job. Teams have swapped suffocating suits and dresses for more casual wear, undoubtedly a relief to many. Adding that to the comfort that can come with working from home, and you have professionals who actually feel a lot more free and productive during their workday.
Plain and simple, there are comforts we can enjoy at home that we simply can't enjoy in the workplace.
Technology Can Change Everything
Working from home during the coronavirus pandemic has meant the loss of walking down the hall to a coworker's office and having staff meetings in the conference room.
Enter: Zoom, Slack, and a number of other tools that have made all of this possible.
Many of us found ourselves in a place where we were trying to mimic the office from our living rooms, couches, and makeshift home offices. And this probably wouldn't have been possible without various kinds of technology that have kept us connected in a time of quarantining and self-isolation.
Video calls became vital for keeping teams together when they've never felt more disjointed. Zoom get-togethers replaced outings, and Slack filled in where face-to-face conversations left off.
While nothing can totally replace in-person communication and relationships, we've certainly learned to adjust and adapt. In fact, because we've had to work harder to have meaningful conversations and maintain relationships, in some aspects, our relationships have actually improved.
The changes that coronavirus has ignited for the workplace come with benefits — and certainly a few drawbacks. For instance, employers are going to have to get creative to help employees with children. Will they allocate some of their saved budget toward giving parents some support at home, so they have time to work?
Employers will likely also have to step up to help their team members build home offices that are conducive to efficiency and productivity. Computers, desks, standing desks, monitors, phones, headsets, chairs — whatever employees had in the office, they're now going to need at home. These things add up.
We've had to evolve and adapt, and that process certainly isn't over. While the workplace has undoubtedly changed due to the pandemic, we've seen that humans are incredibly resilient. When we need to make it work, we do.