Over the last year, our world has turned upside down. Businesses — and the people who keep them alive — were thrown a major curveball. In particular, the pandemic led to massive job loss and furloughs. Millions of people were confined to their homes and looking for other ways to make money. An alternative to relying on an employer for a paycheck? Generating your own revenue as a business owner. Has the pandemic triggered a rise in entrepreneurship?
The data is giving us a resounding yes.
What Lockdown Meant for Dedicated Employees
With the pandemic, overworked employees suddenly found themselves with more time on their hands than ever before, and money in short supply. Unemployment checks came in handy, of course, but for some people, it was less than they were used to. Stimulus checks brought some relief, but only temporarily.
Without fully knowing when we'd find a new normal that brought along with it a better paycheck, millions of people had to ask themselves one scary question: "What now?" Without knowing even vaguely what the future would hold, they took things into their own hands and made the decision to become entrepreneurs.
It wasn't just an Etsy shop here and a freelancing business there, either. Business owners came by the millions.
What Do the Numbers Say?
Over time, the trends are becoming more visible, and start-ups and small businesses have popped up all over the globe. According to Peterson Institute for International Economics, there was a 24% increase in new business registrations last year. That translates to an estimated 4.4 million new businesses. This surge has been attributed to workers who were laid off and decided to start their own businesses.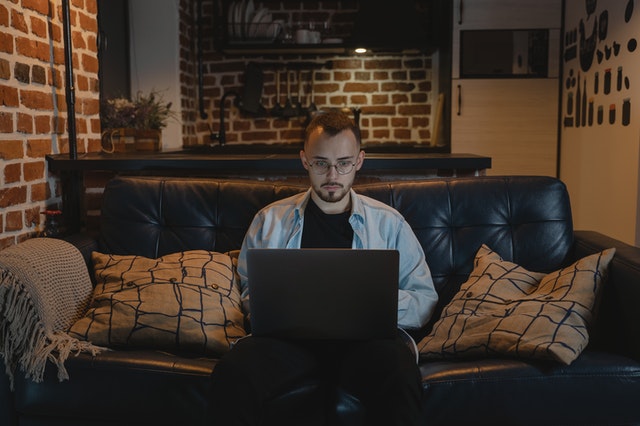 And importantly, this is a trend that's been seen not only in the United States but all around the globe. According to McKinsey, 84,000 new businesses were registered in France in October of 2020. That is 20% higher compared to the same month in 2019 (as well as a historical maximum). In Japan, there was a 14% increase in September of 2020 compared to that month the year prior, which amounted to 10,000 new businesses. In the U.K., an increase of 30% was recorded in November and December of 2020.
As you likely already know, the pandemic overwhelmingly changed the way we do business. Let's talk about that.
What Do COVID-Era New Businesses Look Like?
According to Oxford Economics U.S. specialist Gregory Daco, most of the new companies in the U.S. have a single founding employee — common for a new business. This would especially make sense for former employees building new businesses as freelancers, consultants, and solopreneurs.
Business models have also changed. We saw how negatively some businesses were impacted by the pandemic due to relying on their brick-and-mortar location(s). Those who didn't offer their products or services virtually had to quickly learn to diversify and adapt. There is a growing demand for virtual solutions, and businesses have needed to respond to it.
There's certainly a "trickle-down" effect here. New business owners who started their journey into entrepreneurship with coronavirus as the trigger quickly saw that being able to make money virtually was key. That's part of the reason why we've not only seen many established businesses go remote, but new businesses planning to run 100% digitally from the get-go.
The pandemic has also meant that budding entrepreneurs have learned to kickstart their businesses on a very strict budget. Operating costs such as offices and warehouses haven't even been up for discussion. Due to the rise of e-commerce and online platforms, the physical workspace doesn't have nearly as much of a presence as it used to. The goal has been simple: Keep overhead low and profit margins high.
If the pandemic taught us one thing, it's that we can make money from anywhere in the world, using a very modest amount of money.
Furthermore, data is suggesting that these changes are here to stay. Entrepreneurs are setting up shop at home, and statistics suggest that they have no plans of changing that anytime soon.
With most people setting up an office space at home, house renovations and improvements have increased. Reports from Yelp said that there has been an increase of 75% on average review mentions for home office renovations, while bathroom improvements are up by 80%.
Yelp also looked at the types of businesses popping up during the pandemic. The number of food trucks increased by 12% while food delivery services were up by an enormous 128%. This spike can easily be explained. The demand for different and safer ways to eat (that didn't involve a sit-down restaurant experience) became a necessity. Food trucks and meal delivery services are two obvious answers to that. So, we can see why many new entrepreneurs would flock to those two industries.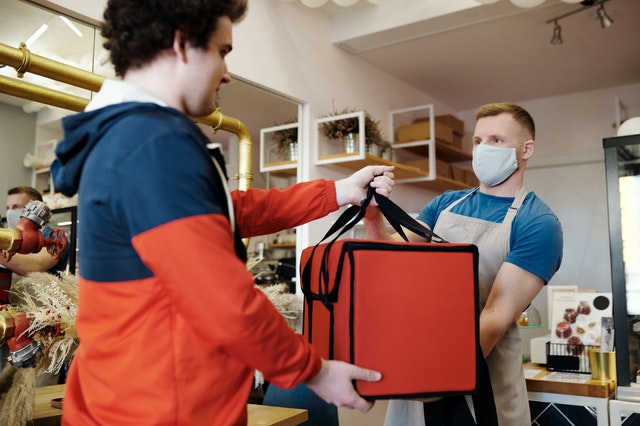 Business owners have had to become savvy in a whole new way, asking themselves, "How can I make money digitally, and how can I make this business pandemic-proof?)
What Does the Future Look Like?
Will the trends we're seeing die down? Only time will tell, but at the moment, they're holding strong. And a potential reason for this could be that employees, upon being sent home for weeks and months, saw another direction they could go in that could lead to incredible opportunities: entrepreneurship.
The pandemic gave many of us time to finally explore the things we love. It also put us in a position where we needed to find new ways to make money. Combine passion and the drive for unlimited cash flow, and you have a couple of the ingredients for starting a new business.