As the term suggests, "patient experience" refers to the range of interactions patients have with doctors, nurses, and other medical staff members. And creating a positive experience is key to greater patient satisfaction and retention. It isn't just beneficial for the growth of your practice — it's mandatory.
But gone are the days when patient experience simply entailed answering people's questions or giving a friendly smile. No, today it's about giving 100% excellent customer service — from start to end.
Ultimately, it's about going that extra mile to ensure they feel cared for, respected, supported, and valued while in your practice — especially considering that it's an unpleasant experience for a lot of people. That's what makes a great experience for your patients.
Let's break it down in a little more detail.
How to Give Your Patients a Positive Experience
1. Prioritize timeliness.
A little wait is understandable. But patients become frustrated when the appointment time that they scheduled isn't respected.
Their time matters too.
That's why it helps to have an online appointment management system to avoid overbooking patients, and train your staff to leverage this tool. If you're running a little late, make sure patients are informed of how much longer they might have to wait. Simply giving them the "heads up" can go a long way.
Front desk staff must be prompt and positive when answering phone calls. As much as possible, they should pick up in three rings or fewer. Also, never put a patient on hold for more than a minute or pass them around from one person to another.
If they can't get hold of you at the moment, be sure the staff asks for the patients' message and you return their call or email diligently.
Keeping on a schedule simply comes down to managing your clinic's time properly. I know it's easy to get overwhelmed with a heavy workload. But you have to remember who's on the receiving end of this relationship.
2. Have Starbucks-Level Customer Service
It might seem like an odd example, but it'll help prove a point: What's something that always sticks out when you go to Starbucks?
The customer service. They're always friendly, smiling, and upbeat. Starbucks goes to great lengths to ensure that its staff makes you feel good.
This is what you want to strive for in your practice.
A warm and welcoming front office staff is essential if you want to provide an excellent patient experience.
Your staff must take time to be genuinely friendly to everyone coming in. Help patients have a smooth check-in process, finish their paperwork, and feel comfortable while they're waiting.
Make sure staff members manage the patients' expectations (especially on waiting time), and are ready to assist or answer questions. You might not think much of it, but believe me, much of our positive patient feedback at e7 Health comes from the simple acts of kindness our team members carry out for our patients.
3. Maintain a clean, comfortable space.
Having a cozy, warmly lit room provides patients with a welcoming environment and pleasant experience. Add in some soft, calming music to help them relax as they wait. Incorporating soothing artwork and indoor plants is always a nice touch. The ambiance in your office plays a much bigger role than you might suspect. In fact, even research says that plants can improve happiness and relaxation.
Don't forget about the basics, too. Make sure counters, coffee tables, railings, and seats are dusted and sanitized. Restrooms should be well-stocked with soap and toilet paper, and behind-the-desk shelves should be neatly organized.
4. Make your services accessible.
According to Accenture, 68% of patients are likely to choose a physician who gives them a simple online experience, including booking, canceling, and rescheduling. For example, e7 Health allows patients to book appointments online, so they have the freedom to choose which open slot works for them.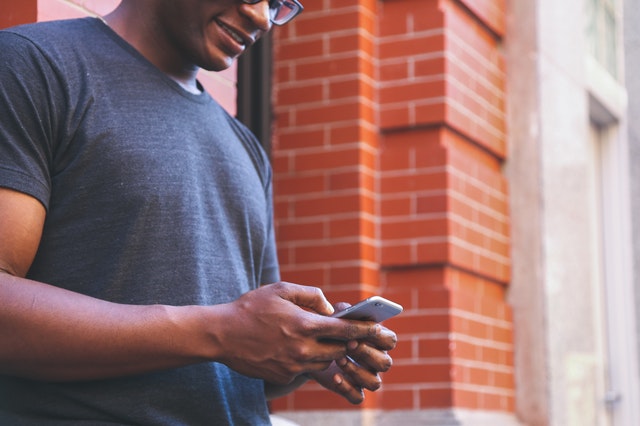 Remember, patients have busy lives too, so it helps to keep them updated on their appointments via SMS, call, or email (or as preferred). Whether a day before or an hour before, automated confirmations and reminders show them that you value their time. Plus, it helps minimize the risk and costs of no-shows.  
You can also keep things flowing by having the option to complete paperwork online and bring it with them for the visit. This saves everyone's time and effort, thus leading to an improved patient experience for both new and returning individuals.
5. Talk with — not to — your patients.
Patients come to you for expert advice, so it's best to get a full picture of their condition. Ask questions and get them to talk about themselves. Not only will this likely reveal important details that you need, but it helps build a personal rapport with them.
Look your patients in the eye while they talk about their situation. Practice active listening. While multitasking might seem efficient and time-saving, it tends to make them feel like you're rushing and they're just another patient.
Before finishing the visit, ask if they understand where they're at and what they need to do next. Present one more opportunity for final questions. Your patients should leave your practice with a clear understanding of their diagnosis and treatment plan.
Ultimately, a little assurance and empathy during the visit helps create a better patient experience for your practice.
6. Stay in touch with your patients.
Your relationship with your patients doesn't end after their visit. You need to interact with them post-appointment to show that you value their feedback.
Consider sending patient surveys through email or text shortly after their visit time when the experience is still fresh. Regardless of whether it's positive or negative, acknowledging patient ratings and responding to feedback is crucial to show them that you care about their experience within your practice. If there are critical ones, ask if you can contact them or vice versa to ensure issues are addressed directly.
In addition, keep in touch through thoughtful communication. If they subscribe, you can send regular newsletters, promo offers, new services, or healthcare tips, so you can remain connected.
7. Get digital.
Your website, local directory profiles, and social media accounts help create a good impression to prospective and current patients.
On your website, always provide accurate and updated information — especially your About Us, services, location and contact details, and business hours. Use high-quality, relevant photos of your clinic, employees, and services. And don't forget to showcase testimonials.
It's also beneficial to demonstrate your authority in your field by creating and sharing content that provides value to your patients. For instance, at US Drug Test Centers, we share relevant blogs and news about maintaining a drug-free workplace, addiction awareness, impacts of substance abuse, and more.  
Determine what they want to learn about or what common questions need to be answered. Mixing educational and original content, along with other medical news updates, will help drive a better patient experience within your practice.
Patients come to you for your expert opinion and recommendation on their medical needs. That's why providing a high-quality patient experience is crucial to healthcare — from maintaining timely appointments, easy access to information and services, and convenient and comfortable visits to trusted communication with the providers. 
Speaking from experience, these small but highly effective steps go far in creating a positive patient experience and satisfaction. And when this happens, you'll be graced with higher patient retention and repeat clients.