Medicine and business may seem like industries that are on opposite sides of the coin. However, in reality, these two fields actually have a lot more in common than one might think. That's exactly why we're seeing a continuous rise in doctorpreneurs – professionals in the healthcare and medical field that are also involved in entrepreneurship – who are paving the way for a brighter future.
But can doctors really be entrepreneurs even if they studied and worked in different fields? Let's find out.
Doctors x Entrepreneurs: The Unexpected Overlap
Entrepreneurs and doctors actually have a lot more in common than you might think.
1. They are resourceful, innovative thinkers.
One of the best traits that we doctors, entrepreneurs, and doctorpreneurs share is our undying curiosity.
We always seek new opportunities and the next best thing in our respective industry or niche.  We pay attention to how we can improve things for our customers and patients alike. Importantly, we don't settle for what we think we know. Rather, we seek to question what is and explore what can be.
At the same time, we are creative and innovative professionals who welcome change. We collaborate with other people to analyze different problems and situations and find ways to handle them in a better and more efficient manner. From prescribing the appropriate treatments to providing an excellent patient experience, we're constantly on the lookout for ways to challenge and improve the status quo.
2. They are confident, self-motivated, and goal-oriented individuals.
Successful doctors and entrepreneurs are known to be proactive self-starters who work on their own initiative. When something sparks our interest or we see a need that must be met, we're empowered to work on the solutions without waiting for anyone's permission.
We might not have the correct answers right away nor will we always be on the track. But we're confident that our knowledge, skills, and experiences will help us succeed in our projects.
Similarly, we focus on our goals and power through the tasks that will get us there. We understand that difficulties are inevitable and all part of the journey, so they won't stop us from working toward our goals.
At the end of the day, if we don't believe in ourselves and do the work, who else will?
3. They are driven by their passion to help solve a problem.
Doctors and entrepreneurs both have a deep passion and love for what they do, especially knowing that we're working toward becoming part of the solution. We are undoubtedly willing to put in the extra hours and go the extra mile for our market. And when things start to get better for them because of our work, that provides a sense of fulfillment that runs farther than earning money can go.
There will be ups and downs in the journey. But we always go back to why we started in the first place – and that is to help improve the lives of our customers and patients. This passion keeps us going even when things seem to be falling apart or becoming demotivating.
Similarly, this passion gives us the desire to continuously improve our products and services. We always look for ways to make our ideas work rather than focusing on the struggles.
4. They are risk-takers who embrace challenges and are incredibly hungry to learn.
Doctors make calculated decisions. But we also understand that there's only so much we can plan and prepare for. To succeed, we have to take risks and face challenges – perhaps even disappointment and failure – along the way.
This entails being decisive, making difficult choices, standing by them, and being brave in times of uncertainty. We won't always have the right answers, but we're ready to see them through and adjust along the way. We also take time to consider matters from all perspectives to mitigate risk as much as possible.
Likewise, physicians are resilient. Setbacks won't stop them. Rather, we embrace our mistakes, learn from them, and use these to power forward toward success.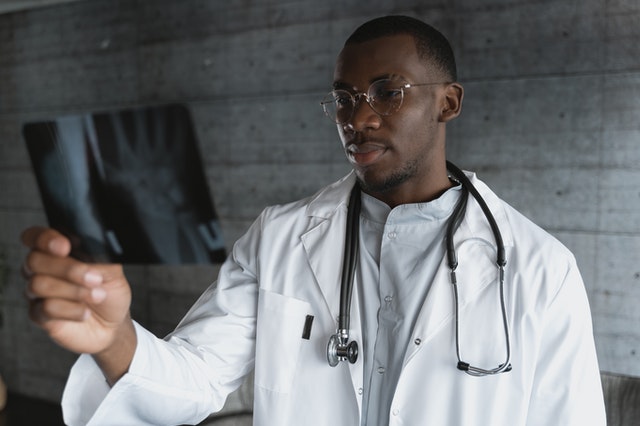 5. They are ready to adapt in times of change and high-pressure situations.
Business and medicine are fields that continuously evolve. That's why, like entrepreneurs, doctors are open-minded individuals who see challenges and tough situations as opportunities to pivot and improve.
As mentioned, it's almost impossible to prepare for every scenario. So, we know that we need to be flexible, act fast, and keep moving forward in the midst of unexpected changes and demands. We welcome new ideas and implement these into our work.
Being passionate about our work is important, but we also understand that we have to be adaptable and flexible when facing fast-paced, high-pressure situations. If a circumstance demands us to adjust our plans to make it even more beneficial for our clients and patients, then we're open to assess the pros and cons and modify our actions as needed.
6. They focus on the bigger, long-term picture.
Successful doctors and entrepreneurs won't easily quit due to challenges, difficulties, and failures. Rather, they keep trying until they get the success they want to achieve.
For example, physicians may face the struggles of residency and fellowship training while entrepreneurs can't find the right investors or business partners. Either way, these roadblocks don't stop them from what can be done. Instead, they become even more determined and persistent because they see things from a long-term perspective rather than short-term gains.
Likewise, we know that nothing great comes easy and success is not an overnight feat. That's why we continue to work hard, remain patient and persevering, and stay on the track even if progress feels slow and impossible at times.
7. They are great leaders and communicators who listen to other people's ideas.
Both doctors and entrepreneurs know the value of sharing information, ideas, and thoughts – whether it's with our clients, patients, or colleagues. We try to be great communicators to ensure that everyone understands what they need to do and how they are instrumental in achieving our team's success. We lead by example and provide guidance to members as needed.
Similarly, while we have experience in our respective fields, we are aware that we don't know everything. We also know that we can't do things all on our own. That's why we appreciate the value of working with others, and we take time to listen to our advisors, colleagues, peers, and team members.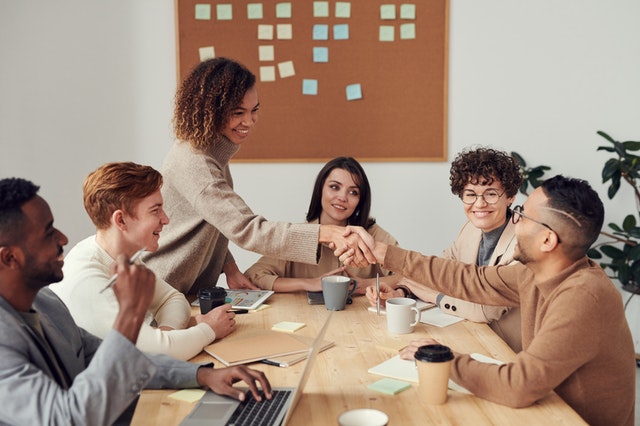 These professionals value discovering new things and learning from others in order to be and do better. Whether it's matters about their patients, clients, or products and services, they prepare to take in feedback and apply it to improve their practice.
While business and medicine are different fields, doctors have a great potential to be entrepreneurs, innovators, and game-changers. These two professions share common, transferrable skills.
They are both resourceful and innovative, self-motivated and goal-orientated individuals, and driven by the passion to solve a problem for people. Similarly, they bravely take risks, adapt to changes and difficult situations, and are great leaders and team players.
Ultimately, doctors make great entrepreneurs who are on the path to making an impactful change in the world.