Physician assistants, also called PAs, are healthcare professionals who assist doctors in managing patient care responsibilities. They're also trained and licensed to carry out many of the same essential tasks that doctors do. PAs are medical support professionals that work under the supervision and delegation of a doctor.
PAs and doctors have the education and training to perform a range of healthcare services. However, there are also some key differences in their roles and responsibilities in the medical field.
Let's take a closer look!
The Similarities Between Physician Assistants vs Doctors
Physician assistants and doctors have closely similar duties, given their extensive medical training. Like doctors, PAs are trained to conduct physical exams, determine diagnoses, order tests, and provide treatment options to patients. Both medical professionals can also write and refill prescription medications.
Another similarity between PAs and MDs is that they need to get licensed in their state to practice professionally. All states require PAs to graduate from an accredited PA program and pass the Physician Assistant National Certifying Exam (PANCE). Similarly, medical school graduates must receive a medical license to legally be called a physician, by passing the medical board. 
Medical students choose their medical specialty. They specialize during their education but they can't change specialties once they are practicing. Should they decide to change, they need to complete a residency in that new specialty. Similarly, PAs can specialize and switch specialties — some even work in two specialties at once. Because they get a lot of on-the-job experience, a change in specialization generally means training as they go, rather than starting over and getting additional certifications.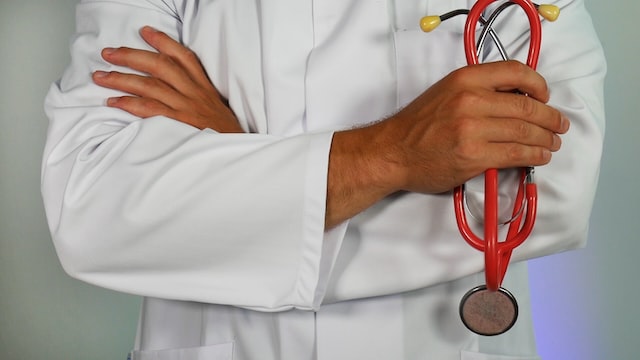 The Differences Between PAs and MDs
One of the key differences between physician assistants and doctors is the length of time they spend on their medical education and training. Generally, doctors complete four years of medical school, followed by an internship and residency. On the other hand, PAs complete their training in two years where they experience similar scenarios as medical doctors.
After medical school, MDs need to have three to seven years of residency to become a doctor. The time required in residency also depends on their chosen field of practice specialization. Post-grad PA residencies are optional. This provides PAs with extensive clinical training and rotations that expose them to various focus areas. And again, on-the-job provides them with invaluable experience.
Doctors are known to work independently or with team members. On the other hand, while PAs can provide many similar services as doctors in a clinical setting, they need to do these under the supervision of physicians. This means if PAs are uncertain about a patient's condition or treatment, another experienced medical professional is available to assist. Importantly, they cannot practice independently! This is another huge difference between PAs and physicians.
Most doctors have a packed day. PAs tend to have more open schedules, making it easier to schedule appointments with them. While PAs might have a lighter load than doctors, they are crucial healthcare team members. They help increase the number of patients that can be seen in a day. PAs take on clinical responsibilities, perform physicals, collect patient histories, and work with patients on treatment plans. They also perform many in-office procedures and assist in surgeries. PAs allow MDs to tend to more complex issues.
What Can Physician Assistants Do?
PAs practice medicine with a team of physicians, surgeons, and other healthcare workers. Their specific duties and the extent may require the supervision of physicians or surgeons. Regulations may also differ from state to state.
Physician assistant duties can include:
Assessing and recording patients' progress.
Counseling patients (and their families) about care options.
Creating and implementing treatment plans.
Diagnosing, examining, and treating patients under the supervision of a licensed physician.
Ordering medical tests, like blood tests and x-rays.
Prescribing medications.
Providing pre- and post-operative care.
Researching the latest treatments to ensure quality care.
Taking and reviewing patients' medical histories.
Treating small wounds.
PAs work in all areas of medicine. Their work depends on their specialty or the type of medical practice where they work.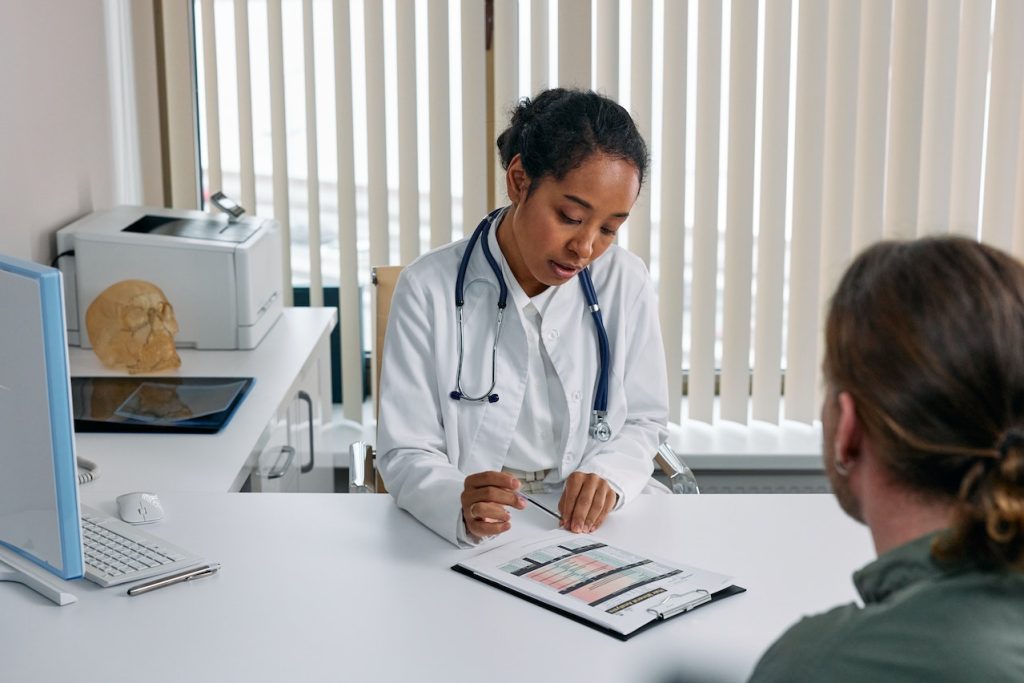 What Can Doctors Do?
Doctors perform a full range of medical care. They can be involved in various areas of medicine, such as family practice, internal medicine, pediatrics, and primary care. They can also choose their specialty and subspecialty.
The duties of doctors include:
Addressing patient concerns about their health and well-being.
Being on-call for emergencies and urgent care.
Counseling patients on diet, hygiene, and preventive healthcare.
Designing, implementing, and recommending treatment plans.
Diagnosing and treating illnesses.
Documenting and updating charts or patient information.
Helping patients take care of their health.
Interpreting medical tests.
Ordering tests and consultations for other physicians and other healthcare professionals.
Performing physical exams.
Prescribing medications.
Reviewing test results and identifying standout findings.
Taking patients' medical histories.
Physicians and surgeons focus on a particular type of practice. Within their area of focus, they also may specialize or subspecialize.
Historically, physicians were at the top of the medical model. However, in more recent years, PAs, dieticians, medical social workers, nurses, nurse practitioners, and other healthcare providers are forming a larger collaborative framework for patient care, especially considering that we're experiencing a doctor shortage.
PAs and MDs provide similar patient care and treatment, which could still vary depending on your needs. Ultimately, PAs can offer high-quality care similar to doctors but still must work under the supervision of an MD. For patients, it's crucial to find a medical professional that you feel comfortable talking to, as trust and communication are essential for ongoing treatment and long-term health. Know that a PA can be just as qualified to manage your care as an MD. Find the best fit for you.